Rakhi Sawant secretly married an NRI on July 28th. The wedding took place in the afternoon at the JW Marriott Hotel in Mumbai. It was a very close affair between the family and 4 to 5 people present. In addition, to ensure absolute secrecy, the couple attaches to the knot in a hotel room instead of booking an entire room for the wedding.
This is not the first time the actress-politician is getting married. In 2004, shortly after her video Pardesiya, the actress had secretly married a guy from Millat Nagar (Andheri). He would be called Ashraf. The marriage lasted barely 2-3 months and Ashraf was charged with fraud and landed in jail.
Then, in 2009, Rakhi organized his Swayamvar on national television by choosing Elesh Parujanwala, a so-called NRI from a wealthy background. A few months after the show, Rakhi canceled her engagement with Elesh and even confessed that she got engaged with him for money, but discovered he had nothing.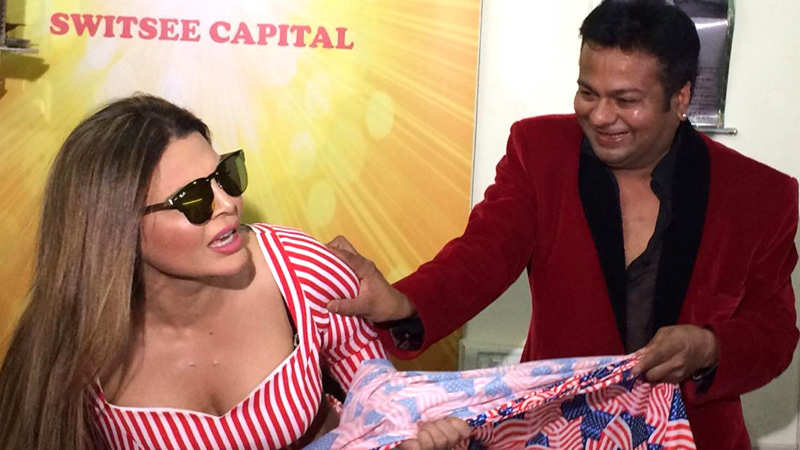 Finally, the queen of controversy once again made the headlines by announcing on social media her marriage with Deepak Kalal, famous Indian artist Got Talent, December 31, 2018. However, it did not survive and their marriage been canceled! In the end, this lady likes to invite controversies in her own way.
I was just having a wedding session at JW Marriott last night. There were two or three guys involved in the shoot with me, one of them was an NRI. Why are we actors written lightly? If an actress has Mehendi in her hands or a Sindoor on her forehead, she is presumed to be married. If an actress goes to a hospital, languages ??start to think that she is planning a baby or having an abortion.
But if and when I get married, that I have planned for 2020, I will announce it with fanfare. Yes, today, most weddings have an expiration date. Therefore, I am worried. "