Parineeti Chopra, while sharing with her fans 6 things that are happening currently in her life, announces that she is shifting her house this week. Parineeti Chopra has a huge social media following of close to 50 million and she is known to give tidbits of her life to her fans through her profiles.
This morning Pari took to Instagram and shared with everyone 6 things that are happening currently in her life and she also announced that she will be shifting into a new house this week! Apparently, Pari has been house hunting for a while and will be moving to the posh Bandra locality. She is currently doing up her house personally and jamming with the interior designer to make it an extremely chic and cosy pad that she can call her home.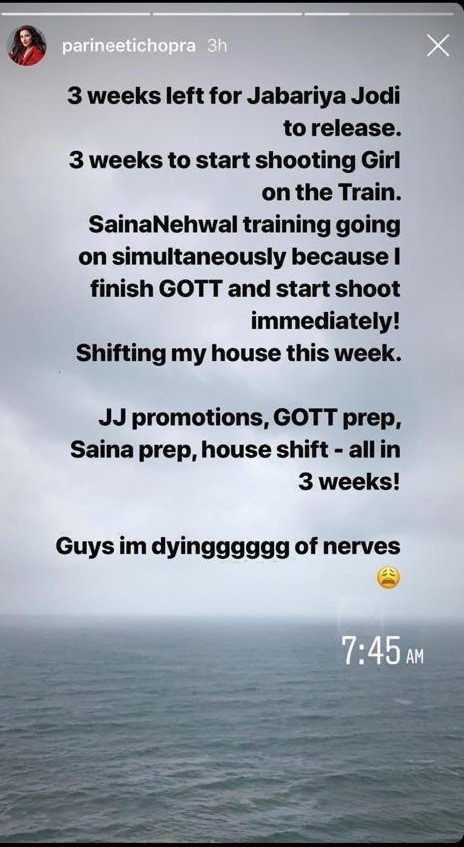 Apparently, the actress has too much on her plate. She has 3 weeks left for Jabariya Jodi to release and to start shooting Girl on the Train, while simultaneously training for her role in the Saina Nehwal biopic. Her post reads, "JJ Promotions, GOTT Prep, Saina prep, house shift- all in 3 weeks! Guys im dyingggg of nerves." Seems like the actress has too much to do, and too little time.