Leegendary playback singer, Kishore Kumar died today, 32 years ago on October 13, 1987. Kishore Kumar became the face of cinema as he mesmerized the audience with not only his playback singing but also his acting, direction, compositions etc. He was known for his versatility as he sang in various languages including Hindi, Urdu, Bengali, Marathi, Assamese, Bhojpuri, Gujarati, Kannada, Malyalam and Odia.
Kishore Kumar's famous songs are: Roop Tera Mastana, Pag Ghungroo Baandh, Yeh Jo Mohabbat Hai, Saagar Kinaare, etc.
Some interesting facts about Kishore Kumar that you must know: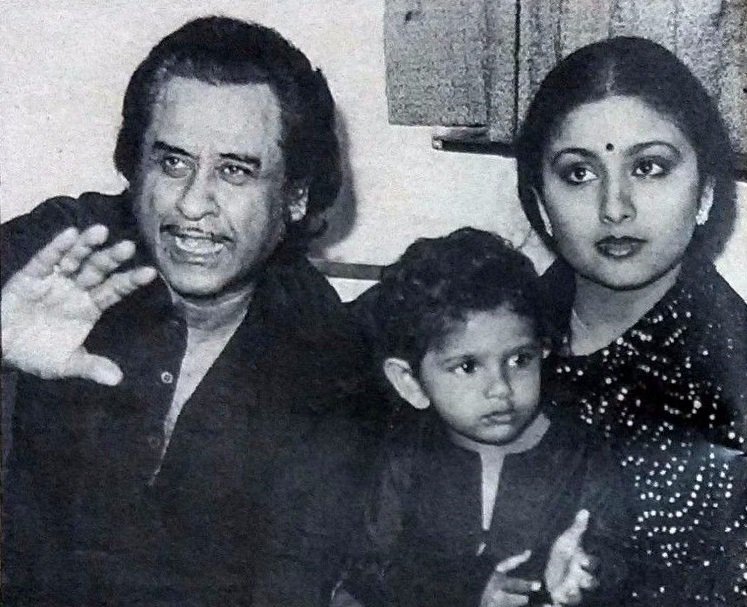 Kishore Kumar's real name was Abhas Kumar Ganguly
He was the younger brother of Ashok Kumar
Since Ashok Kumar was a well-known actor in Indian cinema, his family used to visit Mumbai regularly. Abhas Kumar got his break and he changed his name to Kishore and sang as a chorus singer in Bombay Talkies where Ashok Kumar worked
Kishore Kumar was inspired by K. L. Saigal. Kumar considered him as his Guru and he tried to even copy his style in his singing
In 1946, Kishore Kumar got his first break as an actor in the film 'Shikari'
In 1948, director Khemchand Prakash gave Kumar to sing 'Marne ki Duayen Kyon Mangu' which was followed by many other assignments
In 1950, S.D. Burman heard Kumar singing and he appreciated him, asking him to develop his own style than imitate K.L. Saigal. This led to Kishore Kumar developing his own style of singing which even featured 'yodeling'
He was notorious and was even known for turning up late for shoots or bunking them
Kishore Kumar married four times in his life
In 1969, Kishore Kumar won the 'Filmfare Award' for his song 'Roop Tera Mastana'
Kishore Kumar collaborated with other singers and composers like S.D. Burman, R.D. Burman, Bappi Lahiri, Gulzar, Khayyam etc.
Kishore Kumar sang for top-notch actors of Indian cinema which included Sanjeev Kumar, Dev Anand, Sashi Kapoor, Amitabh Bachchan, Rajiv Kapoor, Rishi Kapoor, Dilip Kumar, Vinod Khanna etc.
Kishore Kumar won 8 Filmfare Awards for the Best Playback Singer. He even holds the record for winning most number of Filmfare Awards in that category
Kishore Kumar has been awarded 'Lata Mangeshkar Award' by the Madhya Pradesh government
To honour Kishore Kumar, Madhya Pradesh government also initiated 'Kishore Kumar Award'.