Central Railway, 700 passengers are on-board the the Mahalaxmi Express from Kolhapur to Mumbai that is stranded near Ulhasnagar and Wangni near Badlapur after tracks got submerged due to incessant rainfall over the past 48 hours.
The NDRF has dispatched eight boats with NDRF personnel to help rescue the passengers. The local police, Central Railway staff and the Railway Protection Force are also at the spot. Three more boats have been mobilised to rescue the civilians on the train.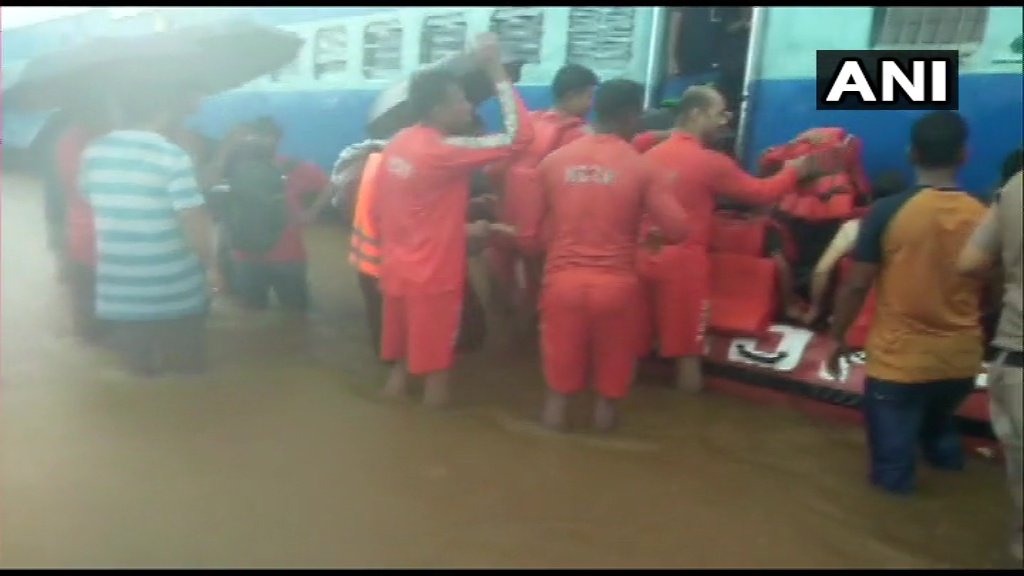 Mumbai-Kolhapur Mahalaxmi Express has been stranded since early Saturday morning with around 700 passengers on board, DRM Central Railways said.The train is held up since 3 am between Badlapur and Vangani in Maharashtra, which is 100 kilometres away from Mumbai, a passenger on board said.
A Central Railways officer said 700 passengers are on-board the train. However, intial reports claimed around 2,000 passengers were stranded
"Following incessant rainfall over the last 24 hours in Mumbai and adjoining areas, a request was received from the Central Railways early morning today, 27 July 2019, for the evacuation of passengers from Mahalaxmi Express stranded near Badlapur due to water on tracks from the Ulhas River. Eight flood rescue teams from the Navy including three diving teams have been mobilised with rescue material, inflatable boats and life jackets," the Western Naval Command said in a statement.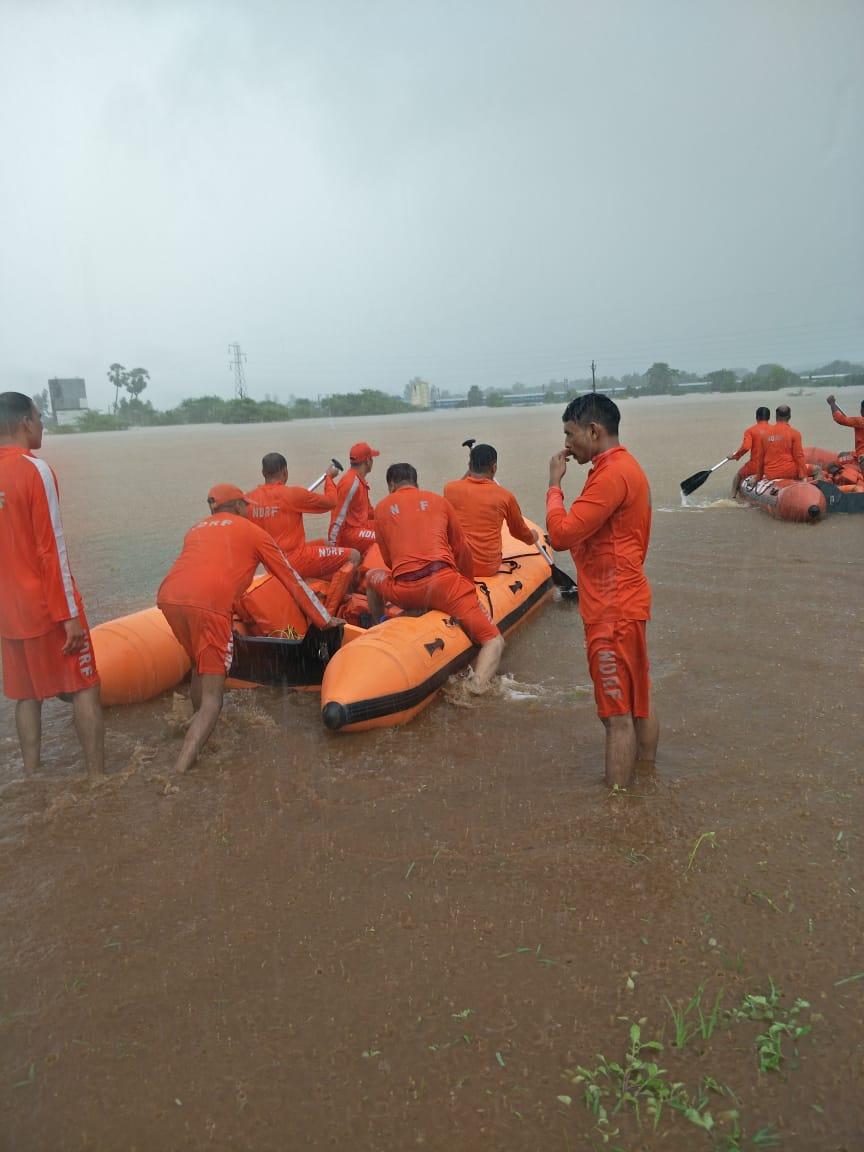 A team from the Indian Navy is also on its way to assist the rescue teams already at the spot and one Indian Air Force chopper has also taken off for additional support. Teams from the Brihanmumbai Municipal Corporation have also been dispatched.
Mumbai received received over 150-180 mm rainfall over the past 24 hours, with Airoli and Navi Mumbai witnessing torrential thundershowers measuring over 100mm rainfall. Other areas such as Dahanu, Alibaug, and Ratnagiri have also been put on high alert. As many as 11 fights have been cancelled and 17 others have been diverted since Friday.